Historic Pools of Britain makes waves for the Lido Guide
Historic Pools of Britain has announced that it is supporting the Lido Guide; a definitive guide to Britain's fantastic array of outdoor pools that is expected to be published in Spring 2018. Created and written by Janet Wilkinson and Emma Pusill, the book celebrates the nation's lidos giving an insight into the swimming opportunities that exist across the country.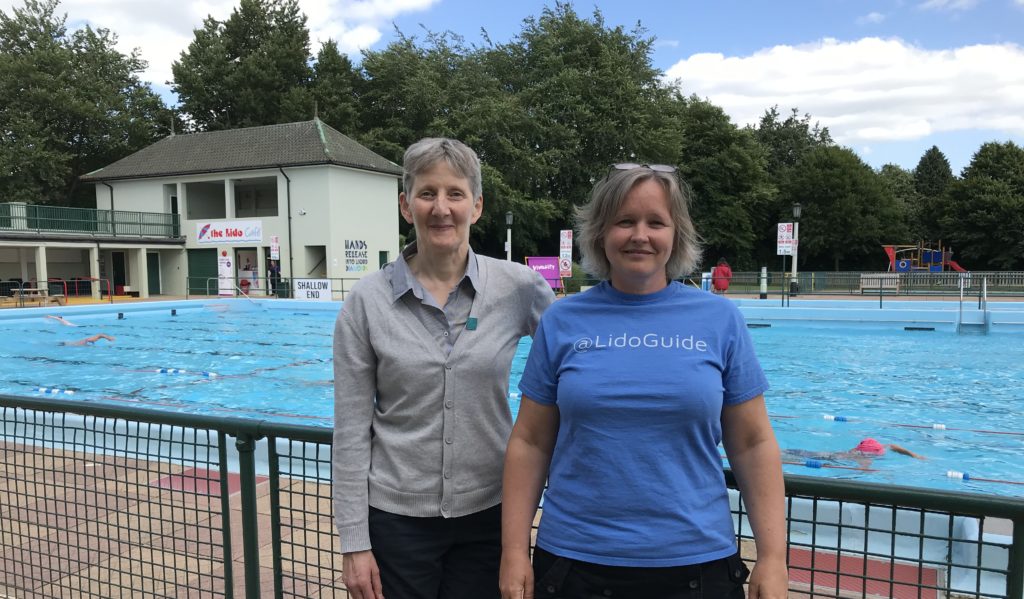 Gill Wright, founder of Historic Pools of Britain, says, "Historic Pools of Britain shares a vision with Janet and Emma – the desire to showcase the fabulous spectrum of pools that our country enjoys – and the Lido Guide will put outdoor pools on the map and share their details in a way not done before. Many significant lidos have already been lost, and those pools are simply irreplaceable. So we are delighted to see a book being published that will encourage more people to visit and explore those that remain.
"The amazing work that Janet and Emma have done is to bring all of these individual stories together to present a guide unlike any other. This is a guide for swimming adventures and discovery; from hidden treasures to magnificent gems; from grand lidos to modest, but much loved, small community pools. All our members that are open and operating will be highlighted within the book as well as those who are progressing towards re-opening, and there will also be more information on the work of Historic Pools of Britain."
Janet and Emma set out with the ambition to feature every single open-air pool that survives in the UK, together with some that are on their way to being saved. They have been swimming their way around the UK over many years, and it's through their shared passion for outdoor swimming that the Lido Guide was born.
Emma Pusill says, "We want to make a book that inspires the reader to love, and use, these pools as much as we do. The ongoing survival of outdoor pools depends on them being swum in. That may seem obvious, but there is a real risk that people assume their local outdoor pool will be there forever. But we know from the very many that have been lost over the years that we can't take this for granted. Swimmers need to use them, or lose them. We have set out to make it easier for swimmers to use them."
County by county the Lido Guide will introduce the pools, with each having its own entry summarising the key information; from changing room facilities and onsite refreshments, to individual quirks. This will enable swimmers to discover the delights of outdoor swimming, plan their swims, tie them into holidays, or be the inspiration for a lido road trip.
In giving its backing to the project, Historic Pools of Britain joins hundreds of people who have pledged support for the Lido Guide via Unbound, which specialises in crowdfunding for books. Historic Pools of Britain will give both financial and professional support to the Lido Guide.