Splash out on gifts that support historic pools this Christmas
By doing some poolside Christmas shopping this year (albeit online) you'll be giving some original gifts to your nearest and dearest, as well as supporting one of the nation's historic pools.
We've put together a round up of what's on offer from some of the online shops run by historic pools around the country.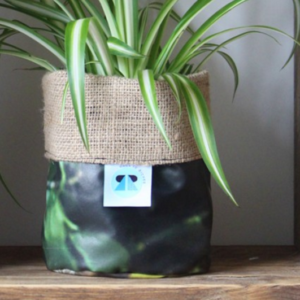 Govanhill Baths has a beautiful range of locally handcrafted upcycled products to choose from. Homewares that include stylish planters; bags for shopping, swimming and more; pet products for your pooch and facemasks in every colour of the rainbow. All are created by Rags to Riches, an award-winning social enterprise that uses waste to promote environmental sustainability, community engagement and education around Glasgow. To see the full range visit www.govanhillbaths.com/shop
Victoria Baths has launched its online shop in time for Christmas, with a range that's inspired by this Grade II* listed building from its colours to its history. Bundles are the way to gift this year and brimming with creativity are the 'Crafty Kids', 'Stay At Home' and 'Keeping In Touch' bundles. Ceramics, glassware, postcards and a limited edition print also feature on www.victoriabathsshop.com
You can wear your heart on your sleeve with the Save Grange Lido products, with the iconic life belt design and 1930s styled design appearing across its range. Mugs, hoodies, aprons and water bottles help to support the campaign to bring this Art Deco pool back to life. The full range, which can be personalised, can be seen at www.savegrangelido.co.uk/shop/
Hathersage Swimming Pool has a beautiful selection of products available carrying an illustration commissioned by artist Dave Thompson of this 1930s gem including a tote bag, swim cap and enamel mug. All are available to order online at www.hathersageswimmingpool.co.uk/swimming-lessons/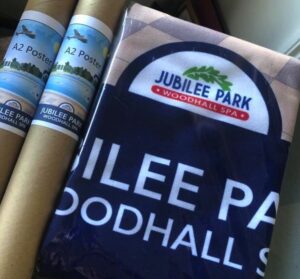 Also adding a stylish design to the range are the exclusive illustrations by Tabitha Mary for Jubilee Park, with a beach towel and poster to be joined by more products in the future. Visit www.jubileeparkwoodhallspa.co.uk/shop to find out more.