HPB Spring Summer event 2022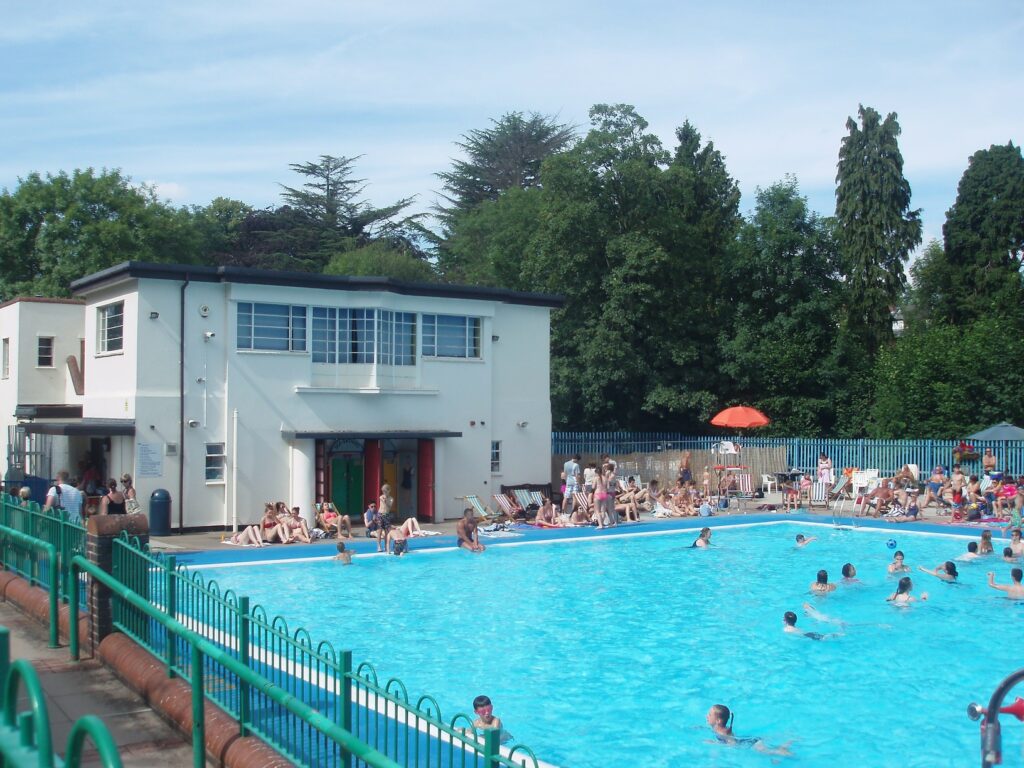 The next Historic Pools of Britain event will take place at the beautiful Droitwich Spa Lido in Worcestershire on Wednesday 25 May.
One of the founder members of Historic Pools of Britain, Droitwich Spa Lido is a real treasure, especially for art deco fans.
We'll be hearing more about the story behind the stunning images; including how following a closure in 2000 the local community voted for its restoration which was completed in 2007. It's now run by the local council (Wychavon District) and operated by Wychavon Leisure, which is supported by the Friends of Droitwich Spa Lido who are helping to organise this event. The day will run from 11am and is expected to conclude around 3:30pm. It will include lunch, refreshments and the first official swim of the 2022 season.
Pool members automatically receive two free places and individual membership comes with one free place – for each there is a small charge of £15 per person to cover lunch and refreshments. Non-member places are open to anyone and cost £45 including lunch and refreshments. Early bookings are encouraged, which can all be done here.