Join us at Sir Doug Ellis Woodcock Centre for Birmingham Heritage Week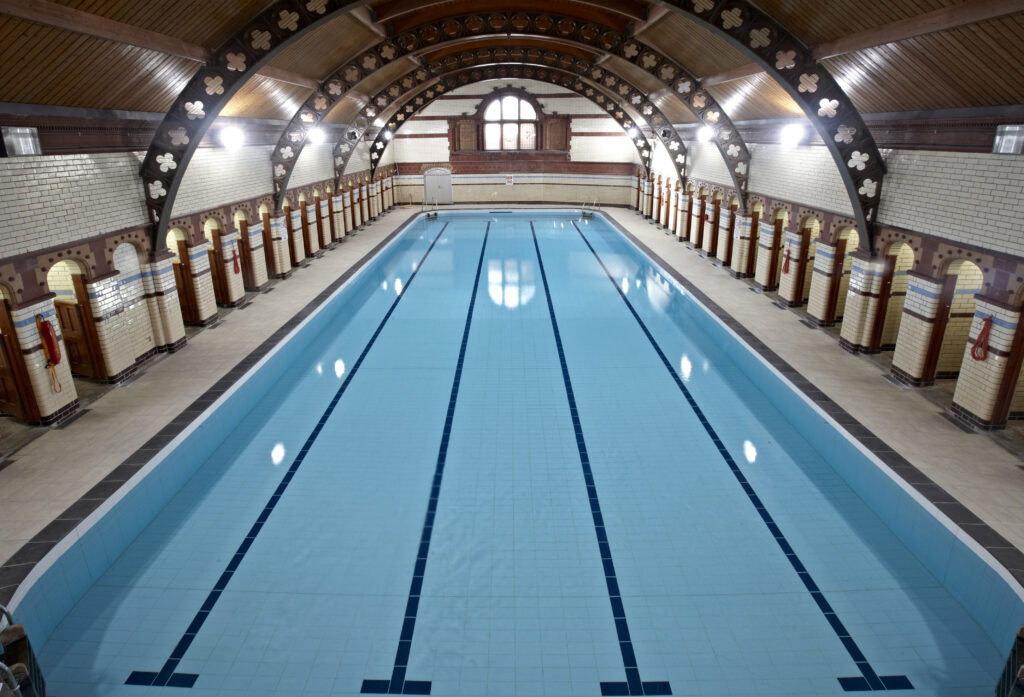 Booking is open for our upcoming event when, on Wednesday 14 September, we'll be heading to Sir Doug Ellis Woodcock Sports Centre, with the day also part of Birmingham Heritage Week's programme of events.
Sir Doug Ellis Woodcock Sports Centre is a fine example of an Edwardian pool and retains many of its original features 150 years after it was built.  We'll be hearing more about its history and how it has adapted for the future from HPB Trustee Mike Kirkman, who has managed the pool as Director of Sport at Sport Aston as part of Aston University for many years until his recent retirement. Not only will there be a heritage talk and site tour, but the chance to end the day with a swim. 
We'll also be joined by Birmingham's now world famous Moseley Road Baths, with General Manager Viv Harrison sharing an update on the latest instalment in the ongoing quest to secure the future of what, together with the adjoining library, the World Monument Fund has described as "historic masterpieces."  A recent funding award by National Lottery Heritage Fund is helping to continue this work.
Representing another great city, Bramley Baths in Leeds is somewhat of a beacon for historic pools.  It has been inspiring other communities with its model of community ownership since 2013 so it will be fascinating to learn more from CEO David Wilford.
And then we take you to Aberdeenshire, to discover the delights of Stonehaven Open Air Pool.  In the 1990s it was threatened with closure, but the Friends of Stonehaven Pool successfully lobbied the Council to keep it running.  Now the Friends play a huge role in maintaining the high standards, family fun and community spirit alive all of which we'll hear more about from Chair Stephen Harris.
Tickets are available by emailing Clare@historicpools.org.uk.  Pool members automatically receive two free places and individual membership comes with one free place – for each there is a small charge of £15 per person to cover lunch and refreshments throughout the day.  Swimming is included as part of the ticket.  Non-member places are open to anyone and cost £45 including lunch, refreshments and a swim.  The day will finish at around 3:45pm for those that choose to swim and 3:00pm for those that don't.